Product
Bosch

Greenworks

Oregon

Title
Best All Round Battery Chainsaw
Best Mid Range Battery Chainsaw
Best Affordable Battery Chainsaw
Bosch
Product

Title
Best All Round Battery Chainsaw
Greenworks
Product

Title
Best Mid Range Battery Chainsaw
Oregon
Product

Title
Best Affordable Battery Chainsaw
Top 3 Cordless Chainsaws With Batteries
It doesn't matter if you are trimming trees or cutting logs for your wood burner, having a tool such as a chainsaw can really help. Choosing the right one for you is important because it has to be able to meet your needs as closely as possible. There are many types including petrol and corded electrical chainsaws, but these are the top three cordless chainsaws. A cordless options gives you the freedom to work high up, without the need for buying petrol or keeping the engine clean. Here are three of the best cordless versions.
Bosch AKE 30 LI Review – Our Number 1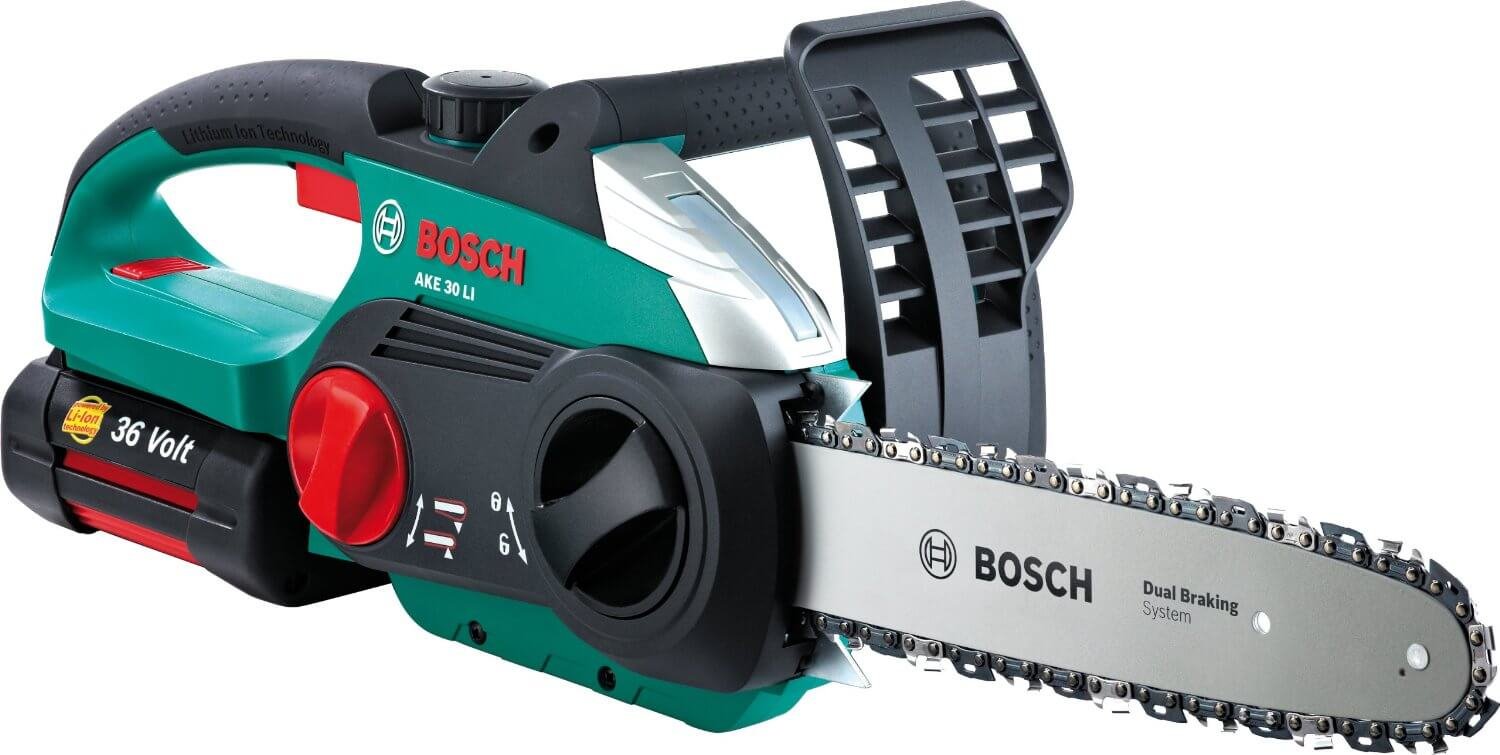 The Bosch AKE 30Li (VIEW PRICE HERE!) packs in a high power battery as well as many other great features that have deservedly earned it the top spot. These are just a few of the reasons.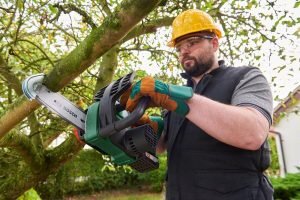 A powerful 36 volt 2.6 Ah Lithium ion battery gives you the power to saw through logs easily as well as being able to work for long periods between charges.
The tool free SDS tensioning system is great for working on the chain without the need for tools.
There is a built in oil reservoir that keeps the chain lubricated, it also has a level indicator so you know when it needs filling.
The AKE 30 LI weighs in at just 3.6 kg, which is perfect when you need to carry it into tree canopies to work.
The AKE 30 LI is a good all round chainsaw that includes some very impressive features. It has all that it needs to be part of the top three.

Greenworks Tools 20077 DigiPro Review – Number 2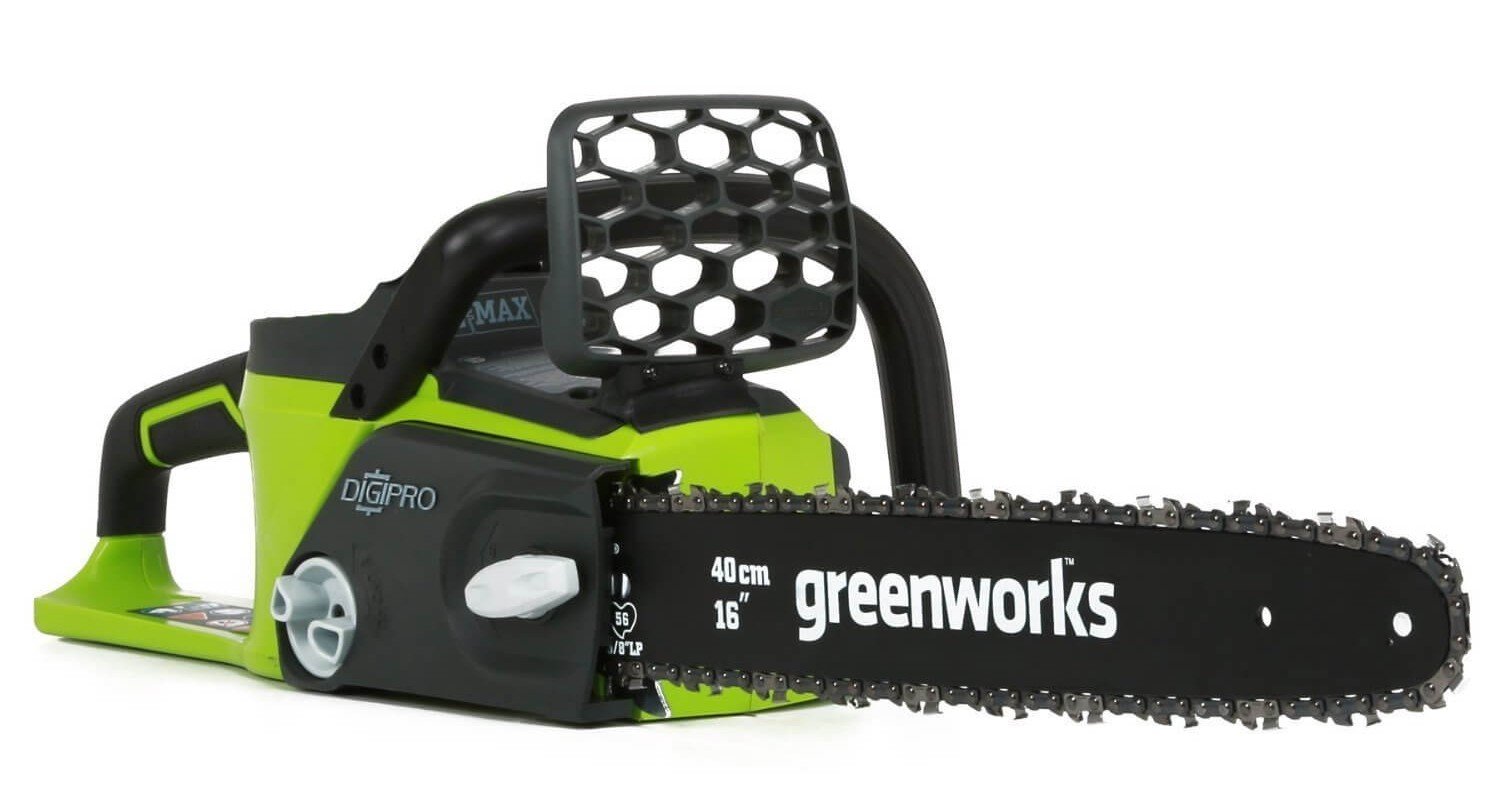 This small but impressive chainsaw has a lot of power under its durable exterior. It is equipped with a number of useful features that have earned it a place in the top three.
The DigiPro brushless motor boasts a 40 volt, 4.0 Ah battery to give it the power it needs to cut large amounts with a single charge. Being brushless also improves torque so you have a more economic cut.
There is up to 70% less vibration with the Greenworks chainsaw that with many other in its class. This means improved safety and less noise.
The batteries are completely interchangeable with other Greenworks power tools, which is a useful feature.
At just 3.5 kg, the 20077 DigiPro is light weight and easy to handle, which is just what you need when using this type of power tool.
Overall, the Greenworks Tools 20077 DigiPro is a good chainsaw that has a lot of power and torque. This makes it more than a match for any of the other chainsaws on the market.

Oregon 36 volt electric chainsaw Review – Number 3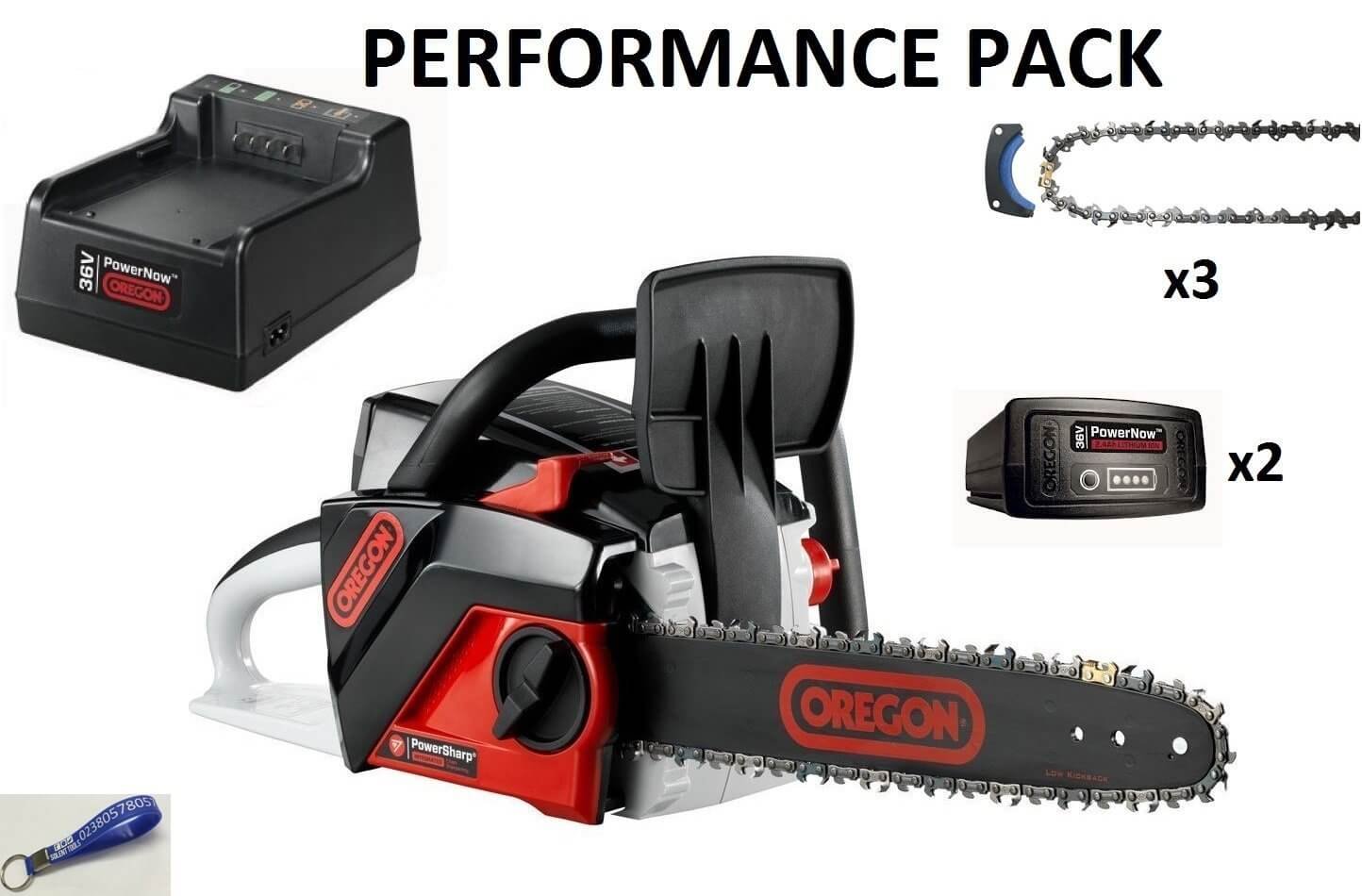 The Oregon has a unique feature that sets it apart from many other chainsaws on the market. This coupled with its high performance means that it deserves its sport at number three.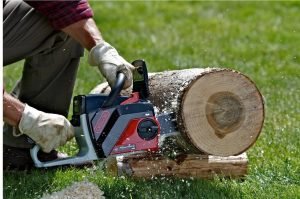 A great feature of this chainsaw is its integrated saw chain sharpening system. It means that you rarely need to sharpen the chain to keep it sharp.
A powerful 36 volt Lithium ion battery gives great performance and quick charge times.
Low noise and quick starting sets this chainsaw apart from its petrol equivalents.
The battery is compatible with other Oregon power tools for ease of use.
The Oregon 36 volt cordless chainsaw is a good tool for many of the logging and trimming jobs you will need to do. These are just some of the reasons it has made the top three.

Verdict
The overall top spot is the Bosch AKE 30 LI cordless chainsaw. It made number one because of its great all round performance and integrated features. It will make a great addition to any power tool collection.