When Was the Chainsaw Invented
The Birth Of The Chainsaw
Chainsaws today are widely used for chopping down trees and creating firewood. We often associate the use of chainsaws with lumberjacks and wood sculptors. The chainsaw may seem like a fairly modern invention, but in fact, the idea of the chainsaw came about hundreds of years ago, and the reason for its invention was totally different to what you associate chainsaws today with – cutting wood.
First Use of a Chainsaw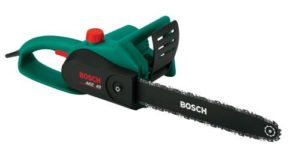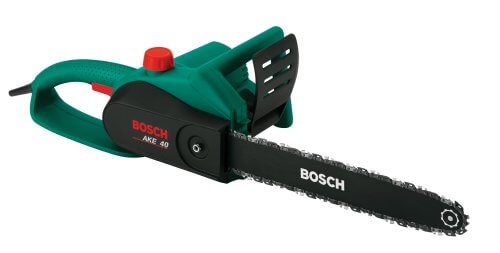 In 1783, two doctors from Scotland called John Aitken and James Jeffery invented a procedure that helped removed diseased bone using a chainsaw.
The device was not powered by an electric or petrol motor, but instead it used kinetic hand-motion to ease away bone. They saw how a chain on a watch works and decided to copy the motion. Interestingly enough, before this technique was used on diseased bones, it was used on a women's pelvis during child birth when the head was too large to fit. This procedure is known as 'symphysiotomy; something that has been advocated in childbirth since 1597; however, back then a chainsaw was not used.
A Century Later, Saw a New Change
In 1830 however, another doctor by the name of Bernhard Heine decided to reinvent the chainsaw by closing the chain loop, and creating a hand-cracked bone saw.
The Re-birth of the Chainsaw
But, it took another Century for the re-birth of the chainsaw. This time, the world saw the first electric-chainsaw which was built by a German engineer, Andreas Stihl, in the year 1926. Stihl created two patents that year believe it or not. One for an electric model that weighed 116-pounds and another for a petrol motor model that weight 139-pounds. The electric-chainsaw model not only weighed a lot, it also required 2.2 kilowatts of power and required two men to operate it. Interestingly enough, during the period, sidecars on motorcycles were adapted to incorporate the chainsaws to different locations, making them easier to sell to lumber yards and workshops. The Stihl chainsaws proved very popular with sawmills and a new saying was coined, 'bringing the saw to the wood'. The chainsaws also caught the imagination of the Americans during World War 2 too and thus caused US Army troops bringing these chainsaws back home in order for the design to be replicated.